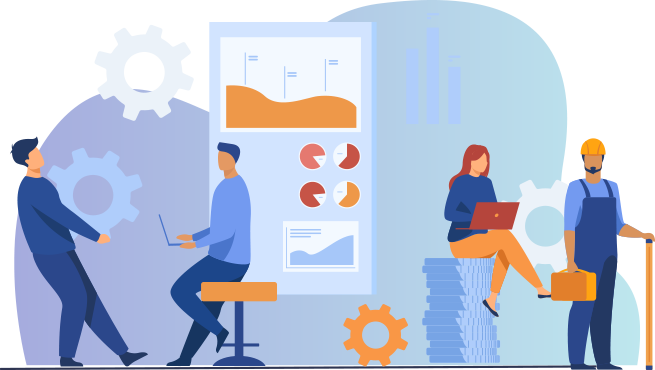 Designed to streamline and integrate the control and management process (IE: legal, social security, EHS, occupational medicine, etc.) for the purpose of decision-making, mitigating risks and ensuring companies' internal compliance policies.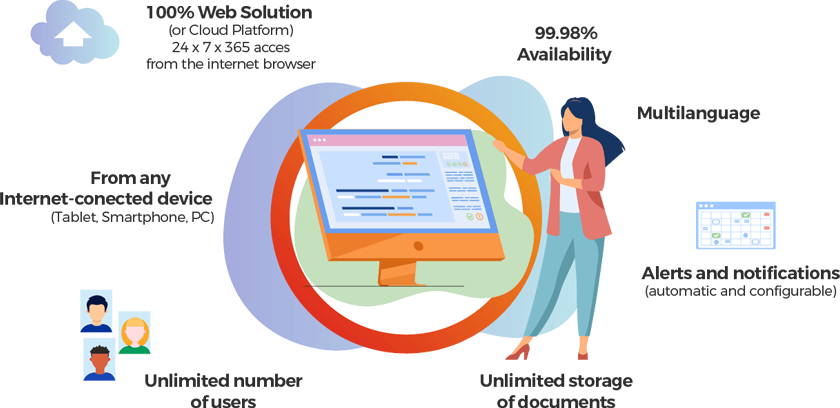 Resources Management
Vendors AMD.
Management of Employees and Vehicles.
Inactivity and Discharges.
Subcontracting Chain.
Allocation of Resources to Jurisdictions and/or Areas.
Massive uploads.

Audits
5 level Setting for documentation requirements.
Management of contracts, purchase and/or work orders.
Vendors' individual and massive documents' submissions.
Documents' audit management according to levels and different managers.
Resource allocation to Jurisdictions and/or areas.
Documentation statuses shown in a traffic light scheme according to importance' levels.

Access Management
Record of suppliers and visitors' access.
Management of site allocation.
Derogation authorizations.
QR-code credentials.
Access statuses according to customer's business rules.
Integration with access controls.

Field Audits
Workers tasks can be traced on streets and field areas by using our mobile app.

APIs
Contractor Registration.
Contract Registration.
Consultations of Vendors, Employees and Vehicles.
Consultation of Parameters.
Status and due documentation queries.

General Configuration
User Profiles.
Multilanguage.
Alerts and Notifications.
Mandatory Fields.

For us the security of our service and
your data are important. That is why, we provide.
Security Policy
High Security Standars
Biannual Security Audits
Monitoring of Services and Activity
Access Log and User Activity